Subscribe to The Independent Review
Start your subscription today and receive every issue of
The Independent Review
by mail! Published quarterly, each exceptional issue contains 160 pages of articles, book reviews, opinions, and more.
Individual back issues
are also available in print and ebook format.
$28.95
39.4% off the cover price!
Location: USA
Duration: 1 Year (4 Issues)
Billing: Recurring
Type: Individual
Free Book: None
Most Recent Issue: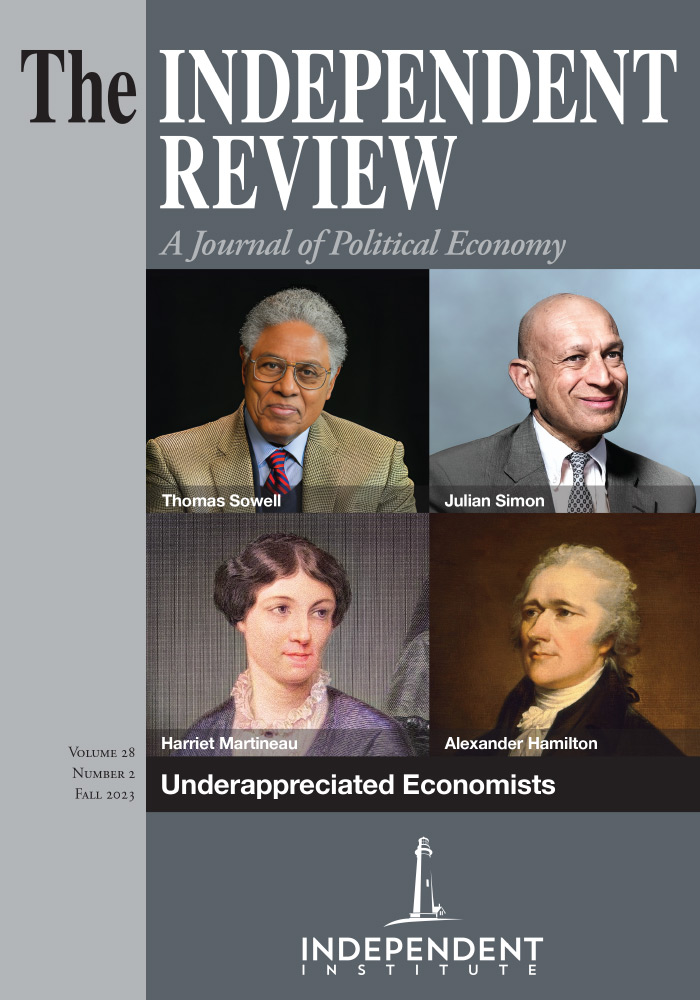 *Recurring Billing: Select this option to ensure you don't miss a single issue. A trusted third party will securely store your payment details and will automatically renew your subscription at the end of the subscription term. In order to manage your subscription, on checkout you will be prompted to create a customer account. After completion of the order, you can log in to the customer portal to view your past orders, change your payment method or address, or cancel your subscription. At the end of the subscription term your subscription will automatically renew at the normal rate ($28.95 for 1 year, $52.95 for 2 years, $69.95 for 3 years, or $89.95 for 4 years).
If you prefer to place your order as a one-time payment rather than an auto-renewaing subscription, please switch the Billing Preference to "One-time payment" before clicking the "Add to Cart" button.
For questions or assistance, please contact us at [email protected] or 1-800-927-8733.