Reaching consensus about energy policy is rare in Washington these days. It's about as hard as getting the House and Senate to move forward rather than backward on health care and taxes.
But one extremely important issue on the table should be a no-brainer even for the anti-free-trade Trump administration: given China's growing interest in switching from coal to cleaner natural gas for its domestic energy needs, a golden opportunity exists to take advantage of America's huge shale-gas supply.
---
---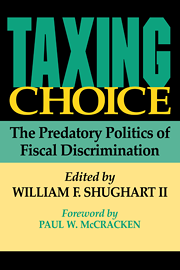 TAXING CHOICE: The Predatory Politics of Fiscal Discrimination
So-called "sin taxes"—the taxing of certain products, like alcohol and tobacco, that are deemed to be "politically incorrect"—have long been a favorite way for politicians to fund programs benefiting special interest groups. But this concept has been applied to such "sinful" products as soft drinks, margarine, telephone calls, airline tickets, and even fishing gear. What is the true record of this selective, often punitive, approach to taxation?
---