Senate Democrats wish to eliminate almost every legislative gain made on the state level by pro-life activists in recent years. But the bill they propose as a solution is an attempt to federalize abortion and an unconstitutional attack on states' rights.
---
---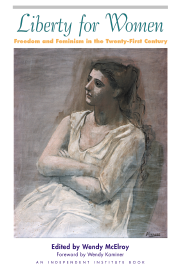 LIBERTY FOR WOMEN: Freedom and Feminism in the Twenty-First Century
With its vision of individualist feminism,
Liberty for Women
boldly explores a wide range of issues that confront the modern woman, including self-defense, economic well-being and employment, sex and abortion, the family, technology, and much more.
---